Filmmaker Biographies
Louise Leitch – Director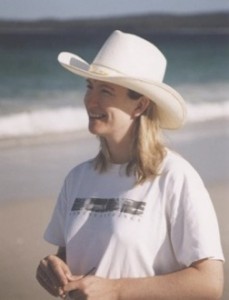 Louise grew up in Australia and graduated from Canberra University with a Bachelor of Arts in Communication and Media. At the age of 23 Louise was running an in-house production unit for the Australian Commonwealth Government directing drama and factual programs on issues such as child care, homelessness, disabilities, Aboriginal health and community services for rural and outback settlements. Her programs won national and international awards including a Gold and Silver Mobie from the International Television Association and a Certificate of Creative Excellence from the US Film and Video Festival. "It was a fantastic training ground and it cemented two things for me – one, I loved making drama and was determined to make it my life's work, and two, I loved making films that mattered."
From here, Louise embarked on a successful television drama directing career. She directed close to 200 episodes of some of Australia's most iconic dramas such as Home & Away and Breakers.
While television drama is a fantastic discipline, Louise hankered to make projects for the big screen, so when love beckoned from across the Tasman Sea, Louise was not entirely unhappy about walking away from her Australian television career and moving to New Zealand. The move has been the impetus to act on her passion for film and she has been proactive in creating opportunities and forging relationships with key collaborators. Whakatiki is Louise's second short film and reflects her desire to direct powerful, character-driven drama. Her next short film, Blankets, has received funding from the New Zealand Film Commission and she has other short and feature length projects in development.
Melissa Dodds – Producer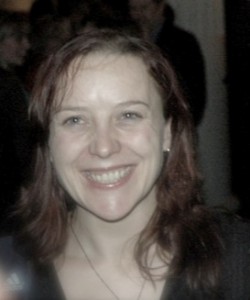 Melissa has produced numerous short films including Patrick Gillies' Kitty which was selected for over fifteen international film festivals including a world premiere at the Montreal World Film Festival. In addition, she was Associate Producer on Patrick's digital/16mm feature, Offensive Behaviour, which premiered at the 2006 Cannes Marché du Film.
She was a production manager at Weta Workshops and has produced and/or production managed various commercials and television productions including thirteen episodes of arts programme The Gravy IV for TVNZ 7.
In 2010 Melissa was awarded a Women in Film and Television Producer Mentorship. She subsequently line produced Paul Campion's feature, The Devil's Rock and is currently producing the feature film, Existence, which was one of only four films selected from over 250 applications in the New Zealand Film Commission's inaugural "Escalator" scheme.
Bernadette Murphy – Writer/Co-Producer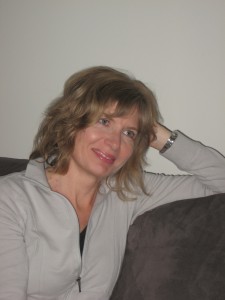 Born in the Hutt Valley, just north of Wellington, New Zealand, Bernadette is of English/Irish/Maori descent with her ancestors belonging to Te Ati Awa of Taranaki.
With a background in freelance journalism, Bernadette undertook a Bachelor of Arts in English at the University of Canterbury, Christchurch, and found herself progressively drawn to the Shakespearean drama papers. It took her three applications over as many years before she was finally granted admission to the limited entry 'Writing for Stage & Screen' course. This piqued her passion for screenplay writing and Whakatiki, her first screenplay, followed.
Bernadette is currently working on her first feature-length screenplay.